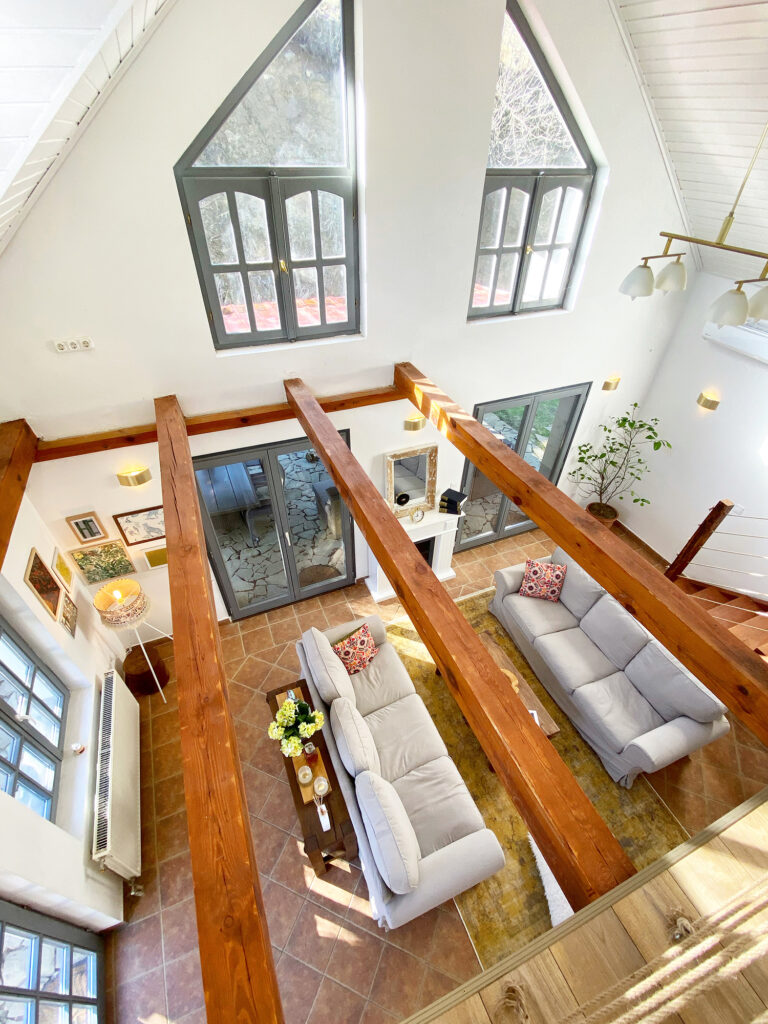 BALATON HIGHLAND RECREATION FOR LARGE COMPANIES WANTING HIGH QUALITY!
A well-equipped, high-standard country house for 14 people, with a high level of services, a spacious 1-hectare garden, a private pool (the pool is open from May to the end of September), a jacuzzi and a sauna in Tilajújhegy.
The sophisticated 44 George House, suitable for 14 guests, is located 15 minutes from Hévíz and Kehidakustány, and 20 minutes from Keszthely and Lake Balaton. The 32 herbs in the spacious 1-hectare garden can be freely collected. The fireplace in the garden is suitable for bbq and cooking.
Relaxation at the 44 George House is also facilitated by the sauna house and high-quality garden furniture, which makes the use of the garden comfortable and relaxing.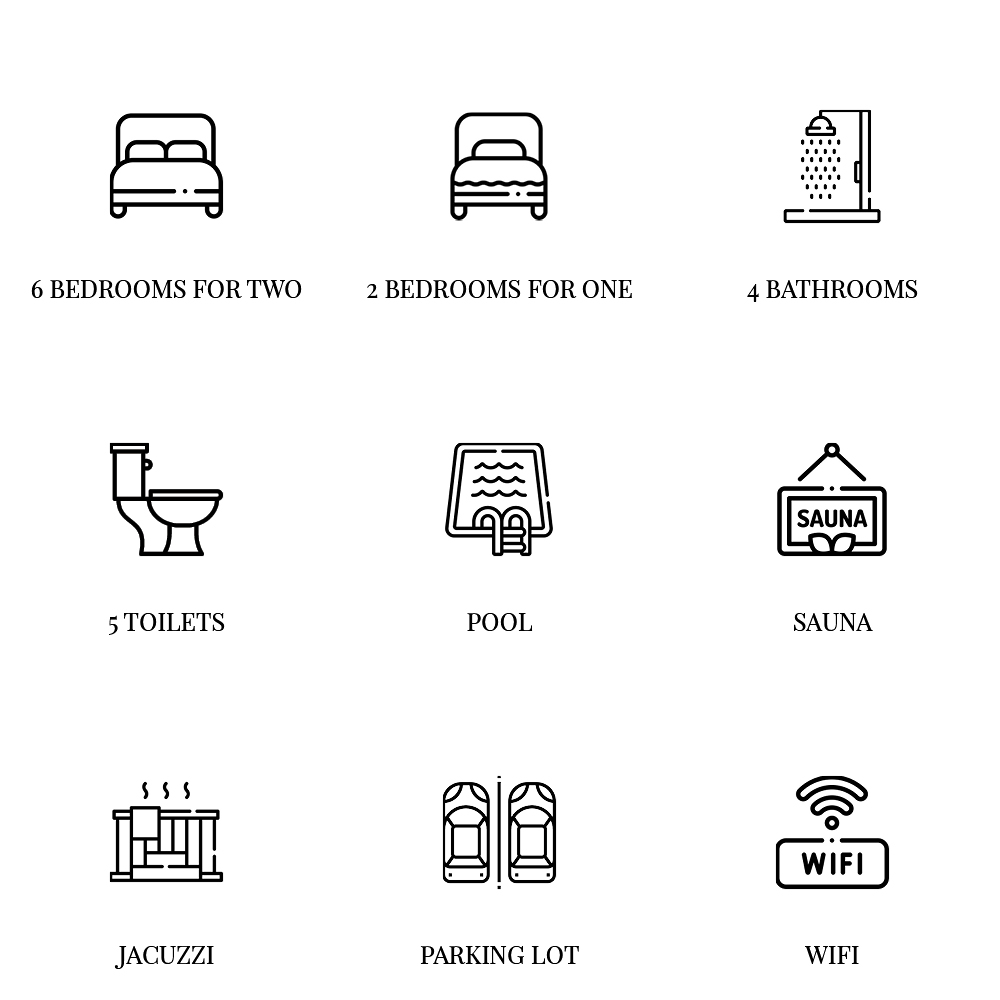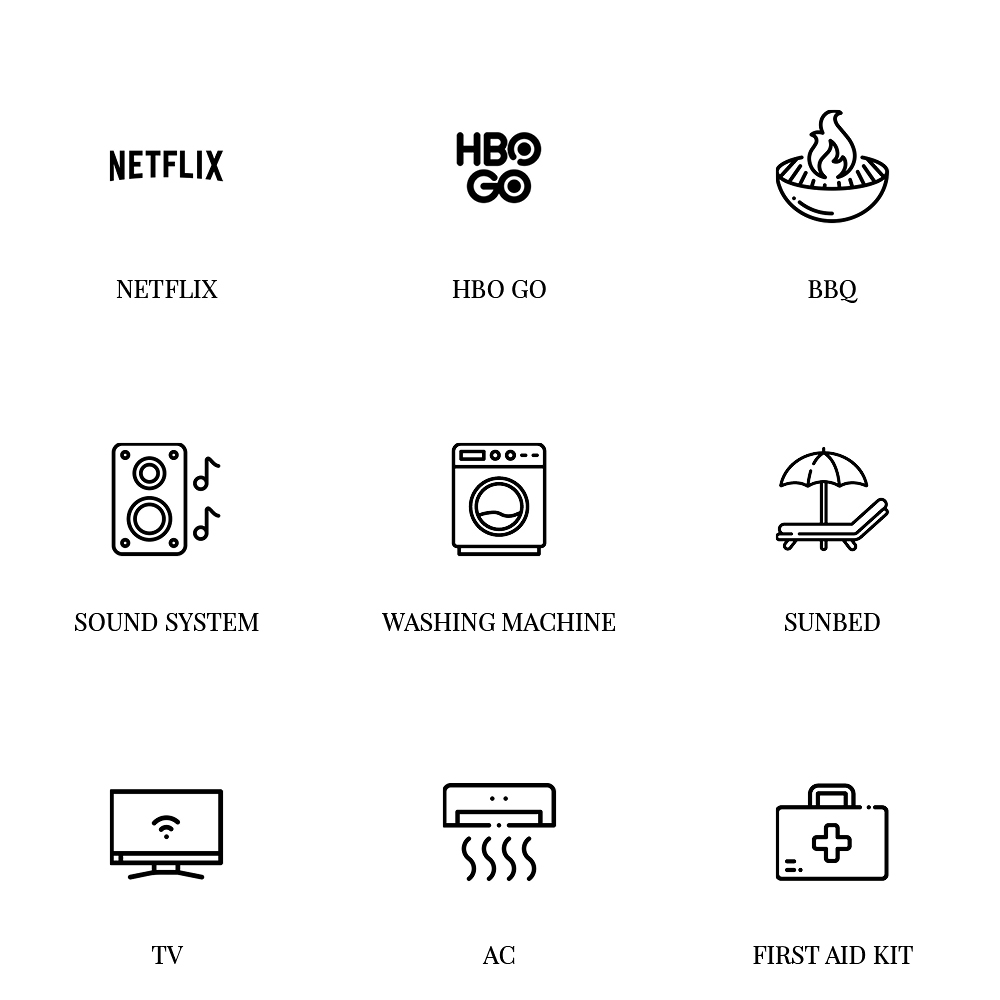 The luxuriously equipped 44 George House has a total of 8 bedrooms, 4 bathrooms and 2 separate toilets for 14 guests.
On the ground floor there is a two-bedroom suite for 4 people with private bathroom, a double suite with private bathroom, a cozy two-storey living room, a fully equipped kitchen with dining area and a separate toilet.
Through the two double-leaf patio doors in the living room, we can easily find ourselves in the garden, facing the hillside starting behind the house. The living room is enhanced by a fireplace, a two-level beam design, an LCD TV. The kitchen is equipped with luxury mechanized equipment.
Upstairs there are five bedrooms overlooking the garden and the hillside, two bathrooms and a toilet with a separate entrance.
The building is equipped with air conditioning, underfloor heating, cable TV, wireless internet, bluetooth sound system and security system. 4 cars can be parked safely in a closed area in the yard.
/ night – entire house – 14 people
Reservations are accepted on our website or on Airbnb.