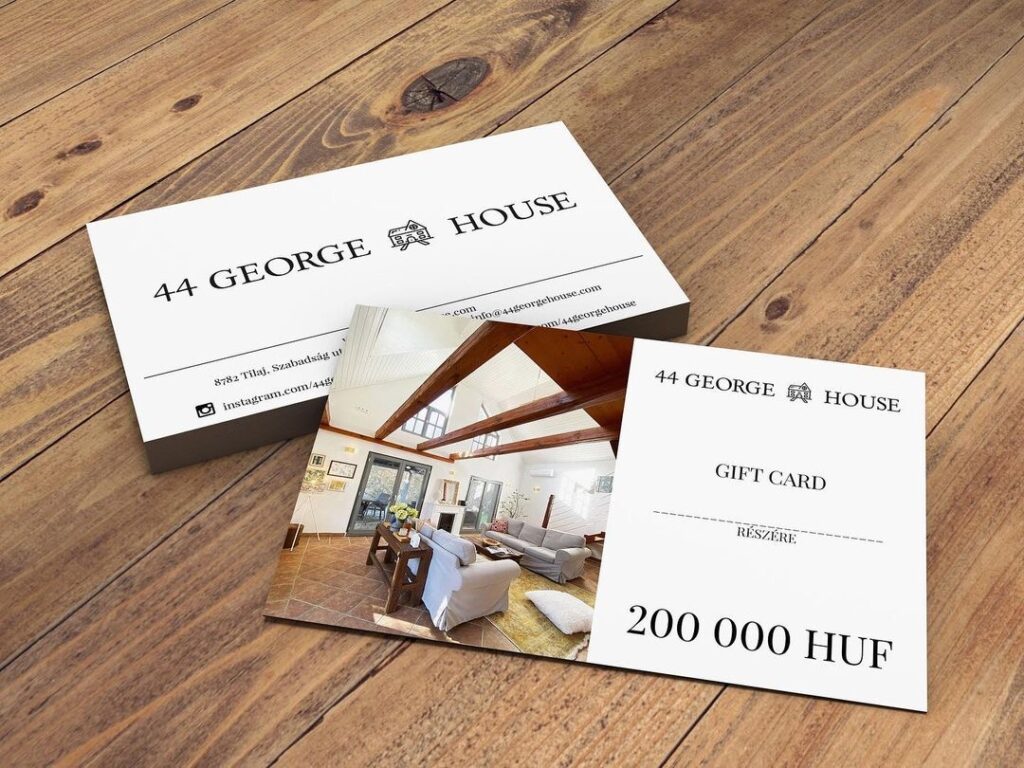 GIVE EXPERIENCE AND RELAXATION AS A GIFT!
Choose the 44 George House gift card as a birthday, wedding or other gift for your friends or loved ones!
– The card can be made in a nominal or anonymous version with any amount.
– The card has a unique QR code and serial number.
– The full amount of the gift card must be redeemed when using it.
– The gift card is non-refundable and non-cash.
– The gift card can be used to book at any time of the year.
– The gift card can be used within 6 months of purchase.
– As the gift card can be redeemed by anyone by entering the number on the card, please keep it in a safe place.
Please indicate your intention to purchase a gift card by e-mail to info@44georgehouse.com!